Harrisonburg Slip & Fall Attorneys
Helping injured victims in virginia recover compensation
Property owners have a certain responsibility to ensure that their premises are maintained and kept safe for potential customers or visitors. Certain circumstances are considered "open and obvious," where a reasonable person could see the hazard and avoid it. Property owners are not liable for accidents caused by these types of situations.
Conditions such as wet floors, holes, broken glass, or any other dangers that were not clearly marked by the property owner could place liability on the owner.
If you have suffered an injury on someone else's property, the personal injury lawyers at Obenshain Law Group can work with you to fight for compensation. Our slip and fall accident attorneys in Harrisonburg are equipped with the knowledge, experience, and resources needed to represent you effectively.
Reach out to us at (540) 318-7360 to schedule a free consultation.
Common Injuries Resulting from Slip & Fall Accidents
Being involved in a slip and fall accident can result in severe injuries. The consequences which arise from these accidents can cause lifelong suffering. There are many kinds of physical injuries one might receive from this kind of accident, including, but not limited to:
Broken or fractured bones

Injuries to the spinal cord and neck

Twisted or dislocated knees and ankles

Joint damage​

Long-term head trauma and brain injuries

Bruising, scratches, and scrapes​

Memory loss

Herniated disks

Shoulder dislocations
Common Causes of Slip & Falls
​Slip a​nd fall accidents can be caused by many things, such as:
Wet or oily floors​
Uneven floors
Poorly maintained walkways
Loose handrails
Unguarded manholes
Weather hazards
Poor lighting
Clutter
You should note that you may not be able to file a slip and fall lawsuit in certain situations.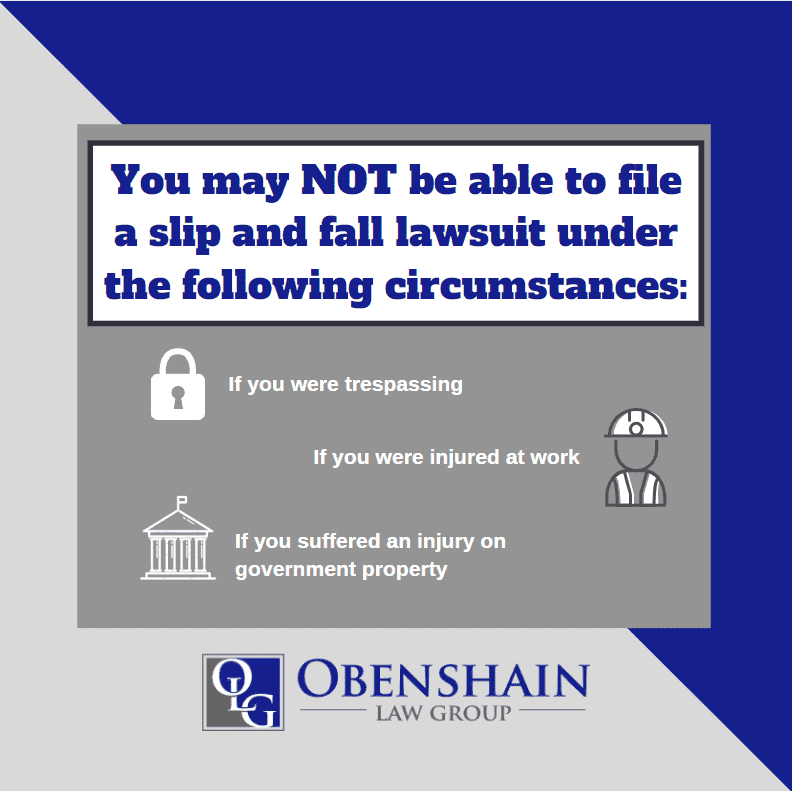 Trespassers: Injuries sustained by trespassers are not the responsibility of the property owner
Workplace accidents: Accidents at a worksite fall under the employer's jurisdiction and workers' compensation laws
Government property: There are certain limits for filing claims for injuries on federal property per the Federal Tort Claims Act
Though they appear to be straightforward, slip and fall accident claims can be quite complicated. The plaintiff will have to compile sufficient evidence of a defect or dangerous condition on the site where the accident occurred.
It is possible that an expert – such as an engineer or a safety specialist – may have to give their testimony regarding the danger of the property.
​
If you have been injured in a slip-and-fall accident, Obenshain Law Group is here to help you receive damages from the responsible party. Call us at (540) 318-7360 today.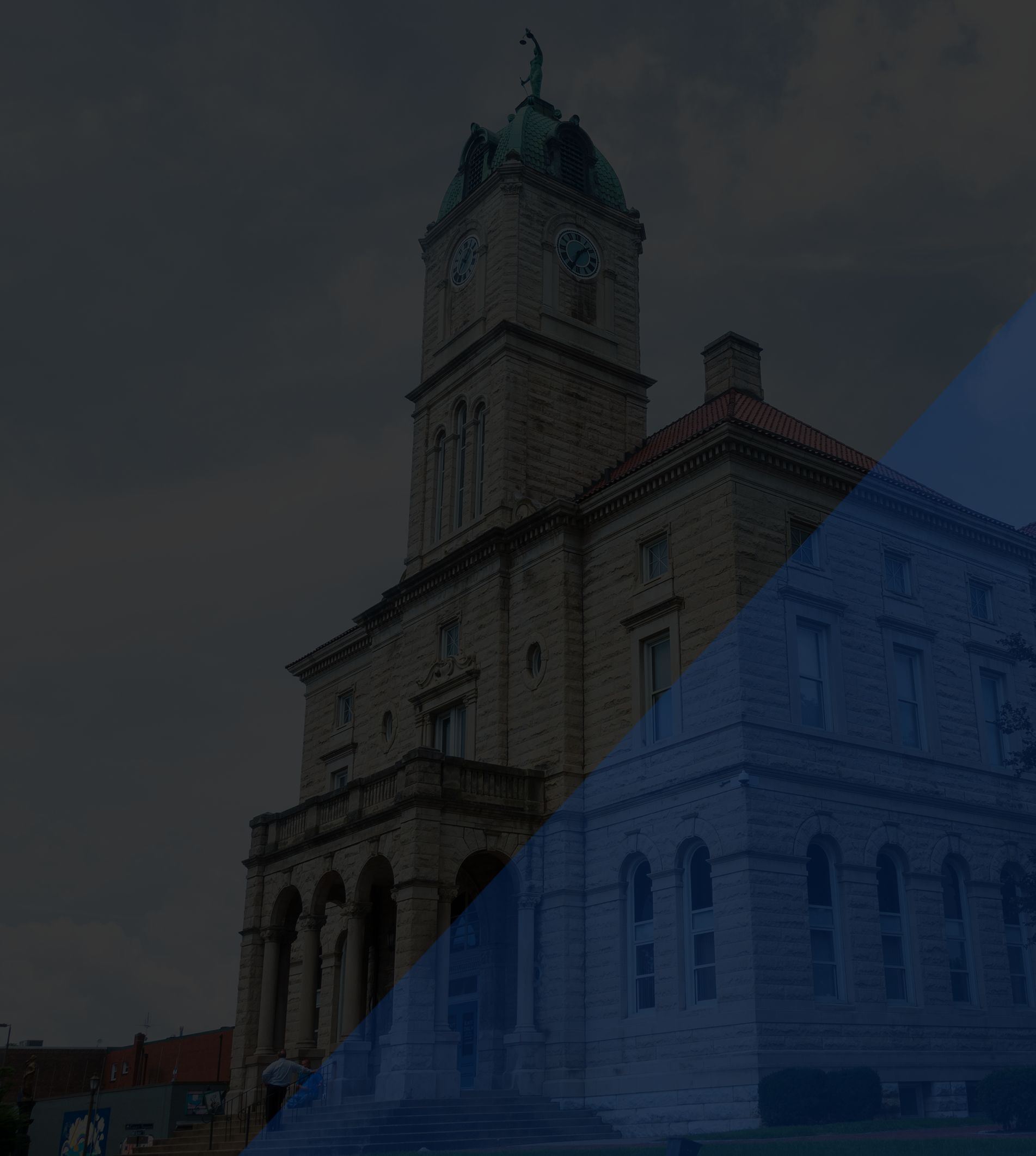 Don't Just Take Our Word for It
See what our clients are saying about us
"Mark and Karen are 2 of the most genuine people I have ever met. Mark makes me ashamed for every Lawyer joke I've ever laughed at. They answered every question our family had and there were a lot of us. We never felt rushed and were treated as If we were t"

- Don F.

"Justin and his staff are top quality."

- Shiv

"The most competent business law attorneys in Virginia"

- Steve Chahal